Garrett Dixon
---
Garrett is this year's recipient of the SAR award. He has been active in high school as a member of the Cross Country and Track and Field teams throughout his high school career. Garrett has dedicated his time in high school to Academics and Cross Country/Track and Field competition always pushing himself to his limits. Garrett, as an eighth grader, was selected by his peers to receive the American Legion Award and this year, Garrett earned runner-up at the State level of individual competition for the Boys' Cross Country team and he has also been a member of the Spanish Club and achieved High Honor Roll all four years of high school.

In his spare time, Garrett enjoys running, mathematics and reading about new technologies and advancements around the world. His future plans after high school include attending college to study Computer Science and Physics. Garrett is the son of Mike and Jennifer Dixon of Monticello.


Nicole Sheafe
---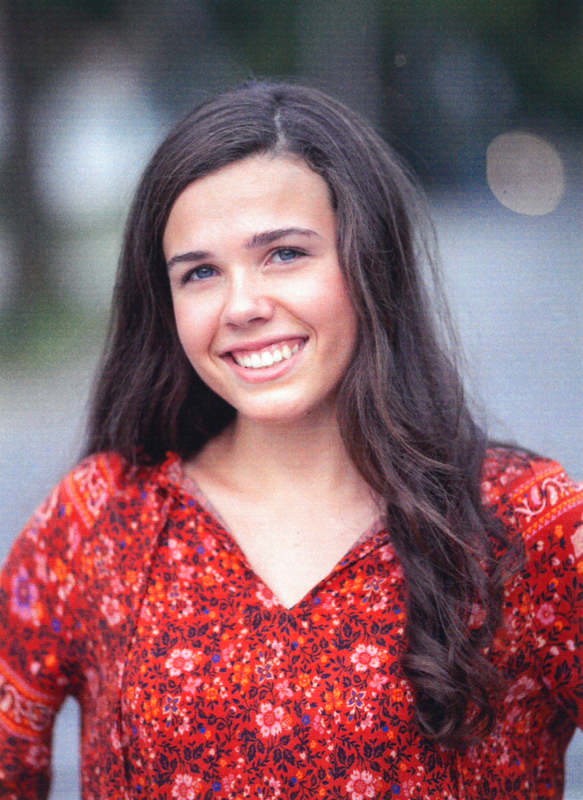 Nicole is this year's recipient of the DAR award. She has been involved in many activities during her high school career including Volleyball, where she was named this year as Best Offensive player, MVP and Athletic Scholar Athlete, served as co-captain and recently made the PBL Volleyball Classic All-Tournament team, while being a member of Madrigal Singers, Chamber Choir, Fellowship of Christian Athletes, President of Future Educators of America, Asst. Director of the 5th grade Choir, National Honor Society, Spanish Club, Spanish Honor Society, Sages Pep Club Leader and Student Advisory Group.

In her spare time, Nicole hosts a weekly high school bible study in her home and regularly volunteers in the children's ministry at church. Her hobbies and interests include playing club volleyball, reading, hiking, hanging out with friends and watching Netflix. Nicole's future plans include hopefully attending the United States Air Force Academy. She is interested in majoring in astronautical engineering to become a pilot or to become an intelligence office in Foreign Affairs. Nicole is the daughter of Brad and Krista Sheafe of Monticello.