This is the smash hit musical that is based on the songs of ABBA. Mark your calendar for the March 5, March 6, March 7, and March 8. Click on the title of this article to see all the show times and to order tickets.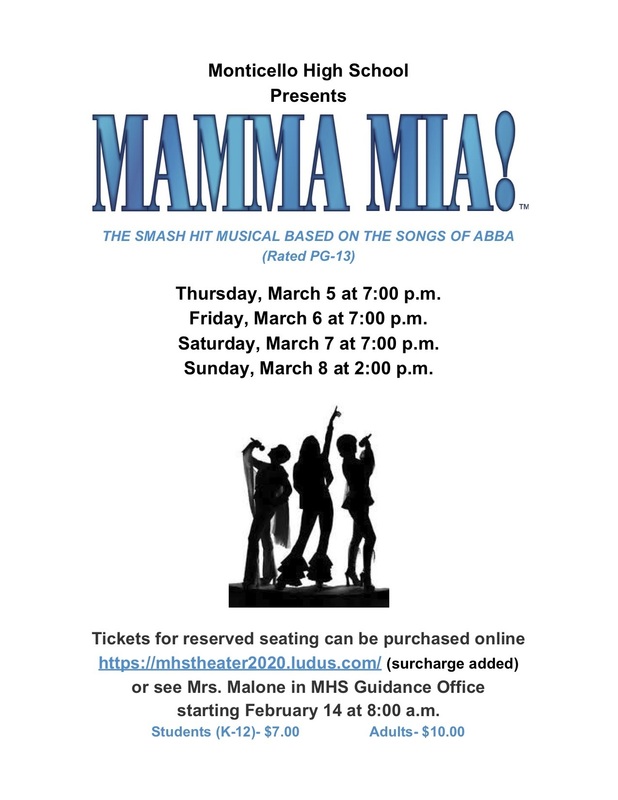 *****To view the cast list and synopsis click HERE.
*****To purchase tickets online click HERE.