EDIT MAIN
TRANSPORTATION INFORMATION: 2019-20
Monticello School District partners with Illinois Central School Bus to provide safe and efficient transportation services for all eligible students. Effective transportation service requires cooperation by Students, Parents, Bus Drivers, School Staff and Administration.
School bus routes and stops are determined by Illinois Central School Bus on the basis of safety, efficiency, and number of eligible bus students in an area.
Bus Route Lists & Transportation Downloads

You can access the bus route information by clicking on Transportation Information under District Resources on the Monticello CUSD #25 Website.
The routes are listed by the color placard on the side of the bus. The times listed indicate the approximate time the bus will arrive at the listed destination. Please understand these times will vary the first weeks of school. If we find it necessary to make changes to better accommodate students, we will post this information on the website.
White Heath students have shuttle service available from Lincoln School, Washington School and the Middle School. The buses will have a placard with White Heath Shuttle on it. The morning times are when the bus will depart from the school and the afternoon times are when the bus will arrive at the school.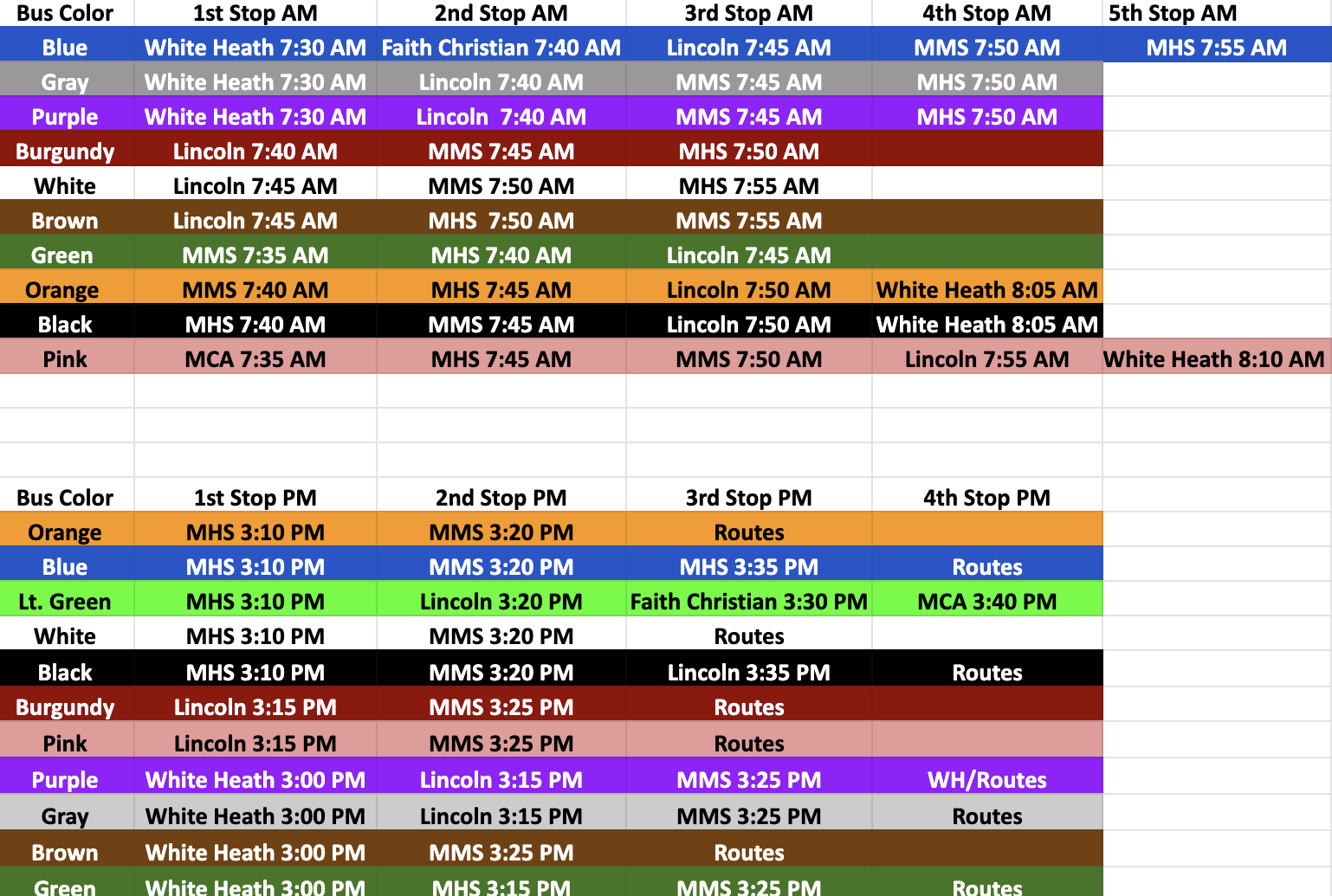 Thank you for your cooperation and support regarding the care and safety of all students.
Denise Troester
Transportation Director
Monticello CUSD # 25
217-762-8511 ext. 1204
trode@sages.us
Mary Habel
Transportation Director
Illinois Central School Bus
217-631-1009
m.habel@illinois-central.com