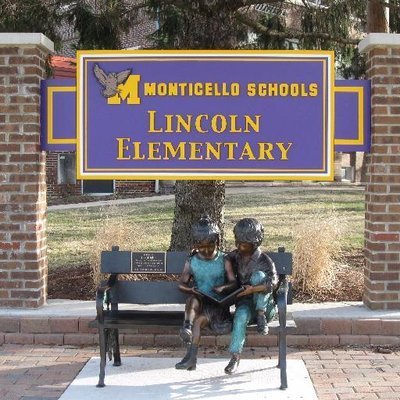 Online Kindergarten Pre-Registration
Mary Vogt
Thursday, May 07, 2020
Families who need to pre-register a new kindergarten student at Lincoln School may do so by using this online link:
https://forms.gle/H6dpjkauamTzBxtX9
Complete the information for each of your children entering Kindergarten. This will allow us to enter your child in our student database. Once they are in the database then you will be able to participate in the district-wide online registration in July. The district-wide registration will allow you to verify your child's demographic information and pay registration fees.
Schedule the necessary physical, dental, and/or eye exams as soon as possible. You can get forms that need to be filled out at the links below.
PHYSICAL FORM:
http://www.dph.illinois.gov/sites/default/files/forms/certificate-ofchild-health-examination-03032017.pdf
PROOF OF SCHOOL DENTAL EXAMINATION FORM:
http://www.idph.state.il.us/HealthWellness/oralhlth/DentalExamProof10.pdf
EYE EXAMINATION:
http://www.idph.state.il.us/HealthWellness/EyeExamReport.pdf
THE PHYSICAL WITH UPDATED IMMUNIZATIONS AND VISION FORMS MUST BE TURNED IN BY SEPTEMBER 1, 2020.
Bring a certified copy (with a raised seal)of your child's birth certificate to the Lincoln School Office by September 30, 2020.
Purchase school supplies on your own or online at www.schooltoolbox.com.
Link for supply list: https://5il.co/f14r