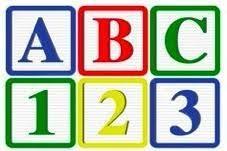 Kindergarten Screening
Mary Vogt
Monday, March 11, 2019
A team of Lincoln School staff members will conduct a screening for incoming kindergarten students. The Gesell Early Screener (GES) determines a child's Performance Level Rating (Age Appropriate, Emerging, or Concern) in four domains of development: Cognitive, Language, Motor, and Social/Emotional/Adaptive Skills. The GES is typically administered in about 20 minutes.
The purpose of the screener is to provide parents and Lincoln School staff members with information about each child's development. It is not intended to be used as a tool to determine if a child is or is not ready to attend kindergarten. As a school, we enroll children in kindergarten who are 5 on or before September 1, 2019 regardless of developmental levels.
After you complete the pre-registration process we will enter your child's information in our student management system. You will then be contacted via email with procedures to sign up and bring your child in for the kindergarten screening. We anticipate holding the screenings at the end of April and beginning of May. There will also be information posted at www.sages.us, on the Lincoln School Facebook Page, and the @LincolnSages Twitter feed.